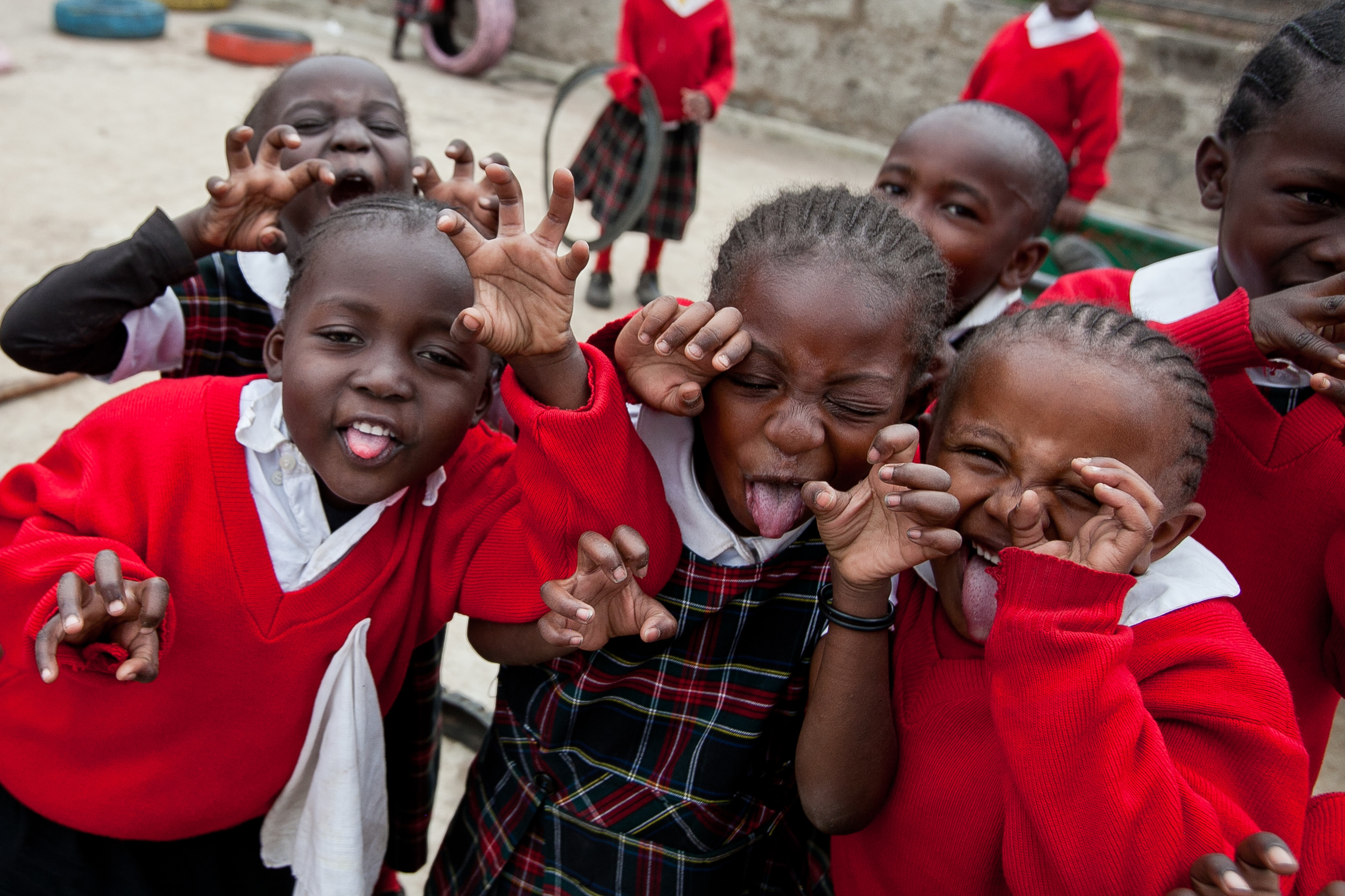 The Shining Hope for Communities school in Kibera, Nairobi.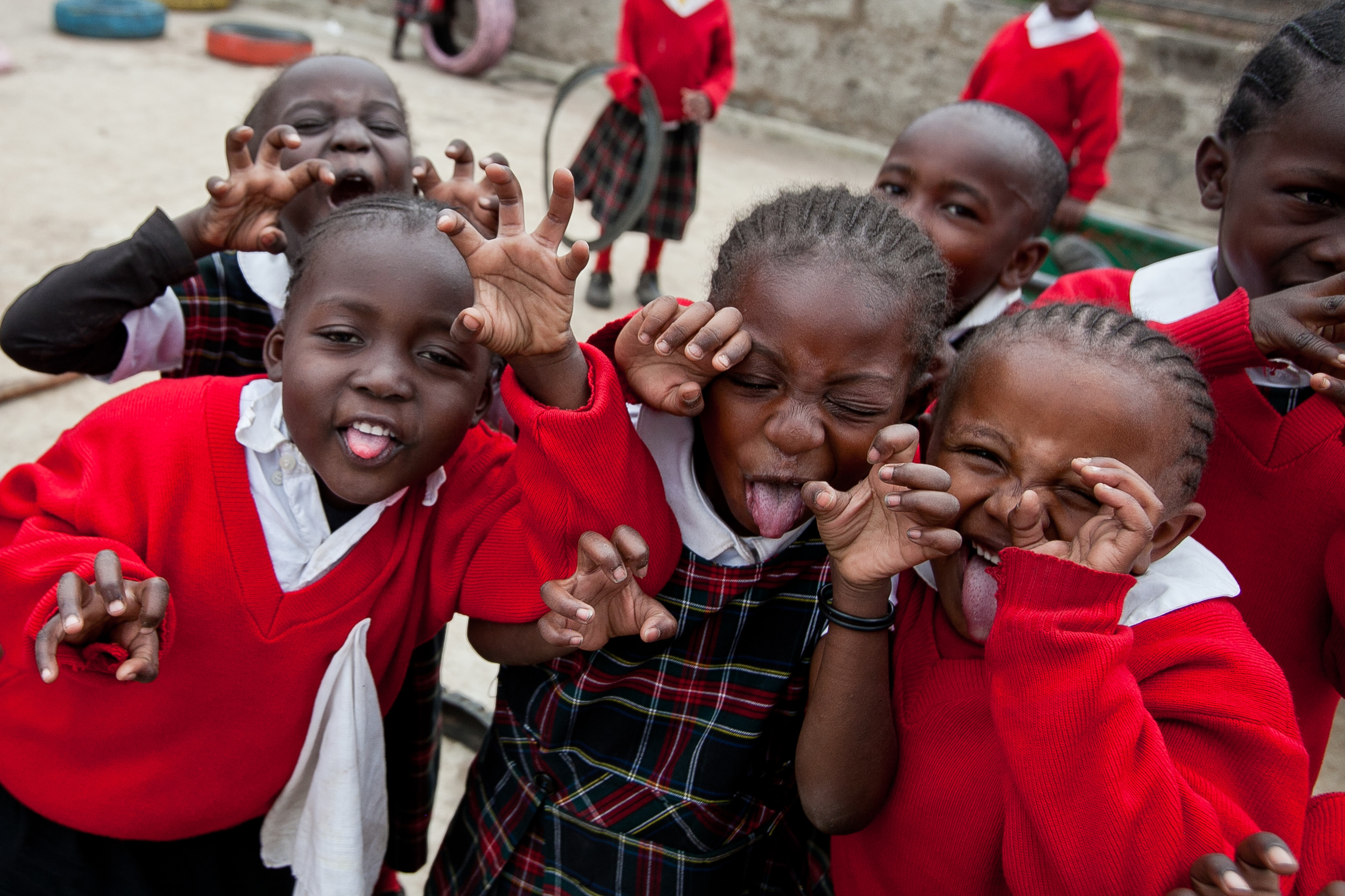 Vianca (left) makes an "angry kitten face" with her friends.
The view of Kibera from the school's rooftop playground.
Students play on the see-saw at the Kibera School for Girls.
Vianca (center) plays with her friends during recess.
Sumaya strikes her superstar pose.
Makesh on the slide at school.
Students mug for the camera on the playground.
Mbithe and her mom pose on the playground; Mbithe's mom is a volunteer at the school.
Vianca lines up to head back to class.
Makesh pays attention in her P4 classroom.
Vianca in class. Learning what starts with 'A' takes a lot of concentration!
Makesh, Mbithe, Sumaya and Vianca -- She's the First Scholars in Kenya