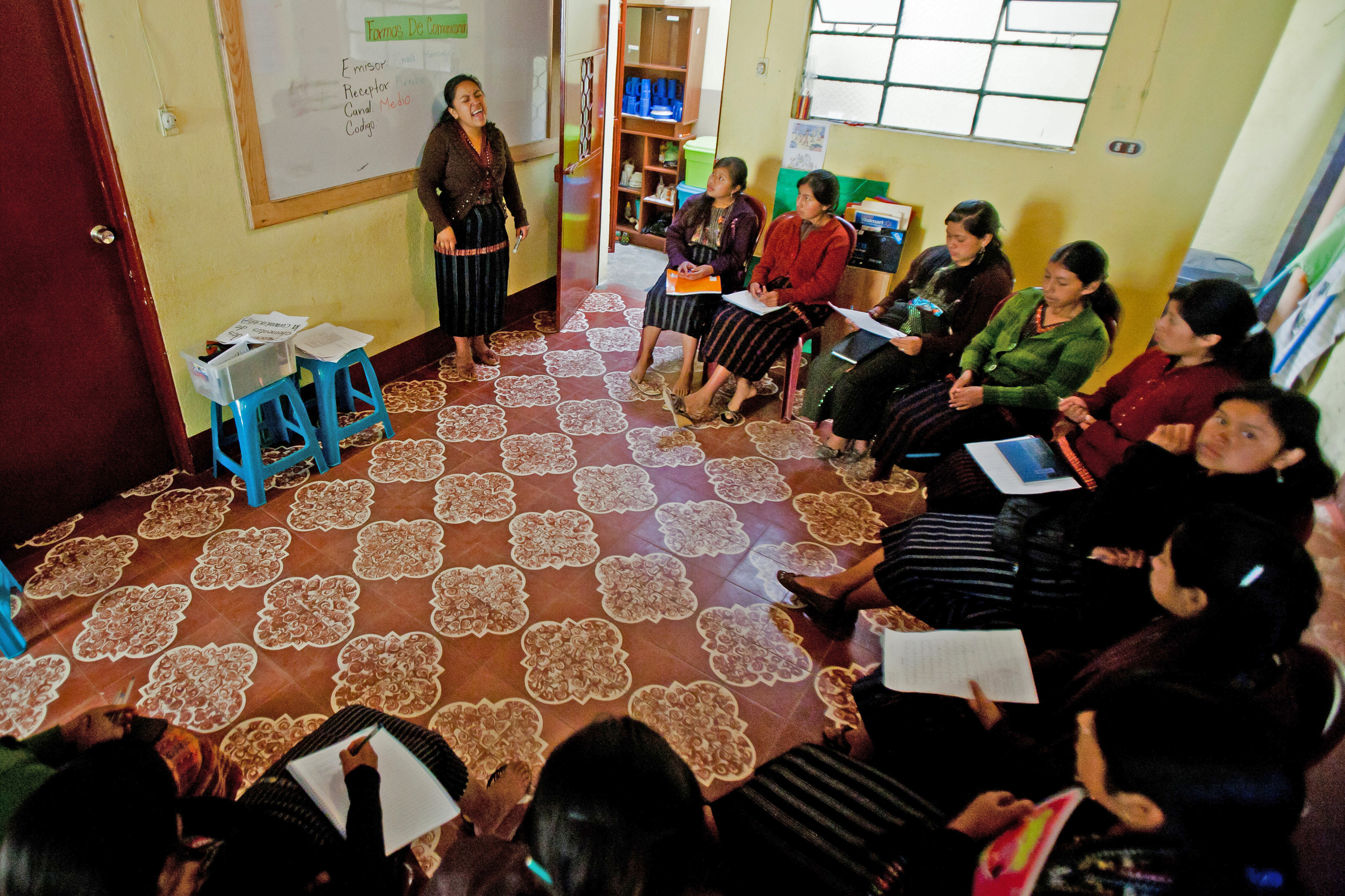 Vilma, 20, brushes her hair as she gets ready for the day at her family's compound in Solola, Guatemala.
Vilma's grandmother prepares tortillas for the family's breakfast. Four generations live together in the family's compound.
Vilma, a high school graduate and mentor for Starfish One by One, eats breakfast with her family. Four generations live together here, including Vilma's mother, grandmother and great-grandmother, seen in the background.
Vilma kisses her grandmother's hand as she leaves for the day.
Vilma's family poses for a portrait within the courtyard of their compound. Four generations live together in this indigenous Mayan family.
Vilma walks to the main road where she'll catch public transportation to work; her little brother runs past her down the hill.
Starfish One by One students enter the organization's Solola office. Vilma is a mentor to middle school girls who meet once a week to learn life skills and share experiences.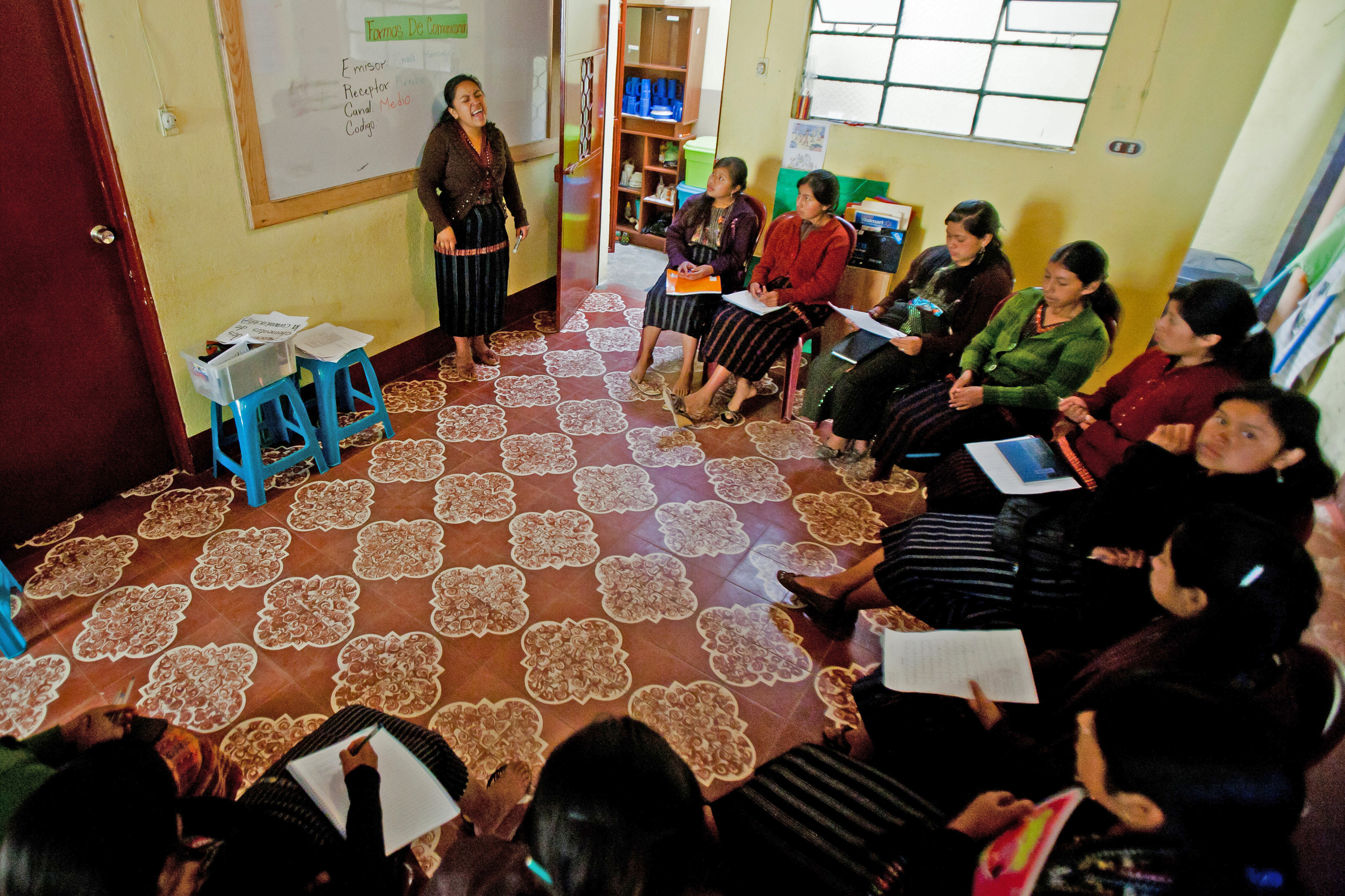 Vilma leads the girls in a group activity.
Vilma leads the girls in a group activity.
The walls of the Starfish office are decorated with chore charts and posters.
Vilma teaches the girls about effective communication.
The girls work on a group activity.
Vilma approaches the home of Irma, one of her students. As a Starfish mentor, Vilma not only leads the girls in their weekly sessions, but visits each of their families and schools to make sure that the girls are receiving the familial and school support they need to succeed.
Vilma leads Irma's extended family in a group activity geared toward bringing the family together and showing equal respect for the women of the household as for the men.
Josefa, Irma's mother, is surrounded by her children and grandchildren during the activity. Josefa has 12 children.
Irma listens intently to Vilma's instructions for the game.
Vilma chats with Irma's mother.
Vilma and Irma talk one-on-one.
Vilma says goodbye to Irma's family.
Vilma enters a middle school where she has several students.
Vilma talks with the school's principal about an upcoming event.
Irma, an 8th grader, laughs in class.
Vilma gets on the bus to head back to the office, then home for the night.